Galaxy is the ideal product for controlling a broad spectrum of weeds in cereal crops. It can be used on all varieties of spring and winter wheat, barley and oats.
It is highly effective in controlling corn marigold which could be a particular problem in the increased acreage of spring cereals this year. It is also powerful on mayweeds and thistles as well as a wide range of other weeds, including cleavers, chickweed, polygonums and charlock.
Therefore, when planning weed control, Galaxy, with its combination of three active ingredients (fluroxypyr + florasulam +clopyralid), should therefore be the preferred choice for inclusion in the tank mix.
Galaxy Timing guide
- Use up to and including second node detectable (GS32) in both spring barley
and wheat. This provides greater flexibility than the hormone chemistry which
can only be used up to first node (GS31).
- Use right up to flag leaf emergence (GS37) in both winter wheat and barley.
- Use up to GS31 in winter and spring oats.
Resistant Weeds
Galaxy has also the advantage of combating herbicide resistant weeds which are on the increase worldwide.
"The problem stems from overuse of acetolactase synthase (ALS) inhibiting herbicides, such as sulfonylurea (SU) herbicides, without a partner that works with a different mode of action," said weed control specialist Chris Maughan.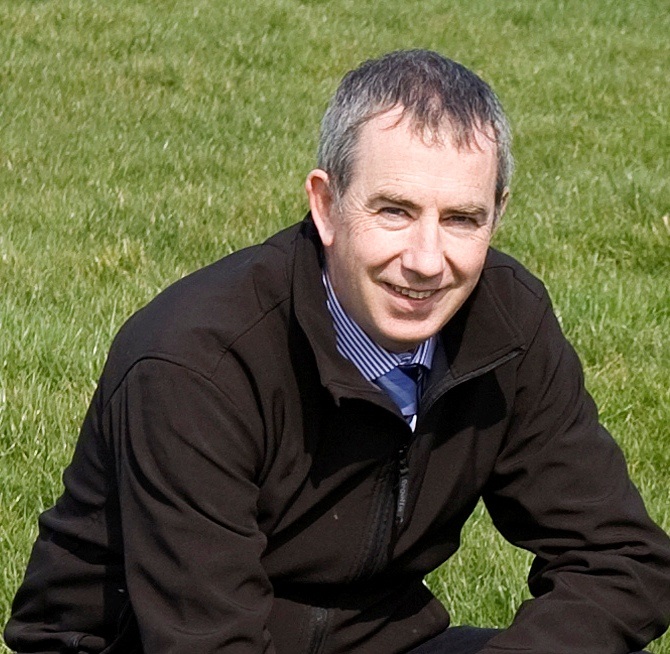 "There are now some 100 species resistant to ALS herbicides across the world, including populations of chickweed, corn marigold, poppy and mayweed in both Ireland and Britain.
"Mixtures or sequences of herbicides with differing modes of action are important in preventing or overcoming resistance based on target site differences.
"Therefore, the addition of Galaxy to an SU will give improved control of many weeds as well as providing an alternative mode of action," advised Chris, who is technical manager with Whelehan Crop Protection, distributors of Galaxy on the Irish market.
BROADWAY STAR FOR SPRING WHEAT
Broadway gives top control of wild oats and a wide range of broad-leaved weeds, including charlock, volunteer rape, volunteer beans, cranesbill, speedwell, pansy and wild carrot, in spring wheat crops.
Importantly, there is no known wild oats resistance to Broadway Star. Apply with the adjuvant Torpedo up to GS32 at 200g/ha in 130-150l of water.
In winter wheat, Broadway Star has a proven track record in controlling brome, wild oats, ryegrass and broad-leaved weeds. Best control is achieved when brome is small – GS23 to GS28.