As clover is susceptible to PastorTrio and Envy and other systemic herbicides that kill broad-leaved weeds, a growing number of farmers are now excluding clover from the original mixture. They then apply a post-emergent herbicide and over-sow the clover into a clean sward.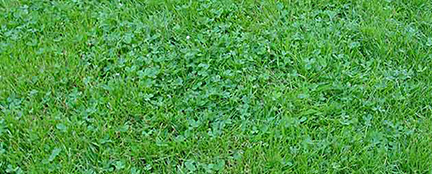 The technique, pioneered by Dr James Humphreys of Teagasc Moorepark, involves mixing the clover at 5kg/ha with PK fertiliser and spreading at 2.5 bags/ha in two runs at right angles to each other.
The use of a quad bike fitted with a slug pellet applicator can also be an effective method of broadcasting the clover seed.
Around 3,000 gallons/acre of fairly watery slurry should be applied after broadcasting the clover seed. This will help to wash in the seed and seal the ground thereby lowering moisture loss.
When using PastorTrio or Envy, the over-sowing can be done three months after the herbicide is applied.