Broadway Star gives excellent control of a wide range of a wide range of broad-leaved weeds in winter wheat crops.
The weeds controlled including cleavers, charlock, chickweed, groundsel and volunteer beans. It is also highly effective on wild oats and brome.
In spite of good post-emergent conditions for weed control last autumn, many crops now need urgent attention, according to Chris Maughan, technical manager with Whelehan Crop Protection.
He said cleavers are a particular problem and, if not controlled now, can severely damage yield. Just one cleaver plant/m2 will cut yield by 3%.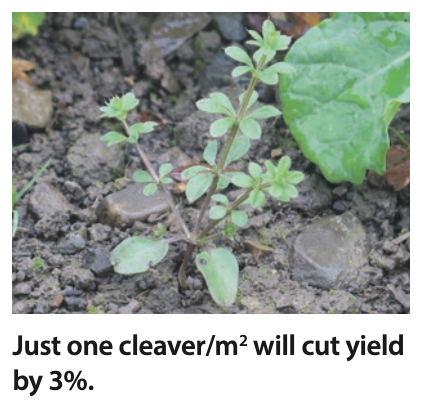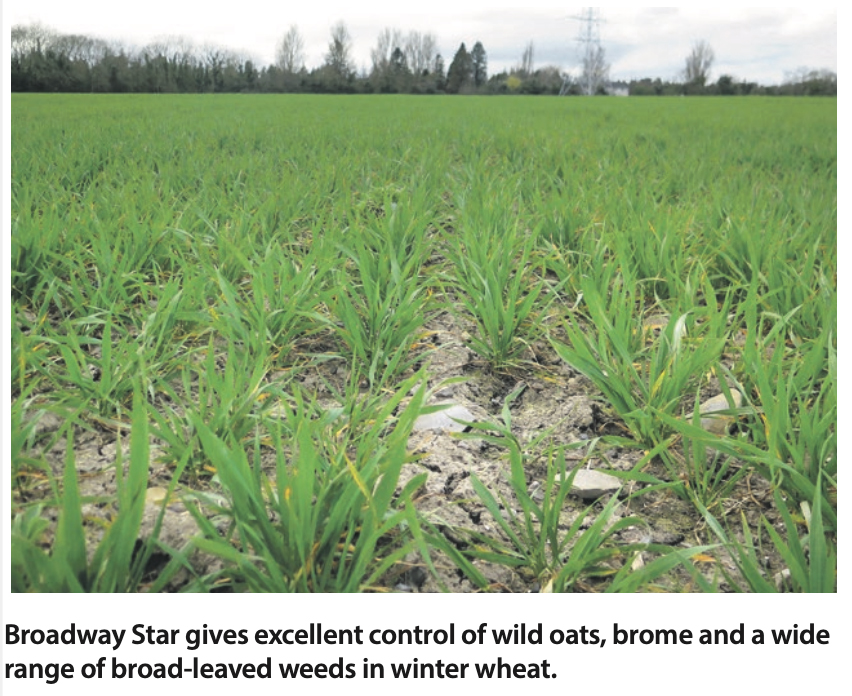 Wild Oats
There is no known resistance of wild oats to Broadway Star. This was confirmed in recent Teagasc research which demonstrated widespread resistance to the commonly used herbicides.
The research showed that between one and a half and eight times the recommended rates of ACCase herbicides were required in order to achieve around 50% control of wild oats populations.
In the case of one ACCase herbicide, 100% of the wild oats population survived after receiving eight times the recommended rate.
In contrast, an ALS herbicide was found to be effective on all ACCase resistant populations.
Broadway Star is an ALS herbicide and will, therefore, play an important part in the strategy to overcome wild oats resistance.
Advantages
"A huge advantage of Broadway Star is that it eliminates the need for complicated tank mixes of wild oats specific products and products effective against broad-leaved weeds.
"It can be tank mixed with a wide range of fungicides, trace elements and other herbicides. It can be tank mixed with a half dose of straight Chlormequat. If using any other growth regulator, allow a seven day interval," advised Chris Maughan.
Application
The recommended application rate for Broadway Star is 265g/ha for brome and ryegrass and 210g/ha for broad-leaved weeds and wild oats.
It can be applied up to GS32. Target weeds should ideally be at the early tillering stage, wild oats and ryegrass at GS12-29 and volunteer beans up to eight true leaves.
It should be applied during a period of active growth. The use of an adjutant is essential. Torpedo is an excellent choice.
Ideal for Brome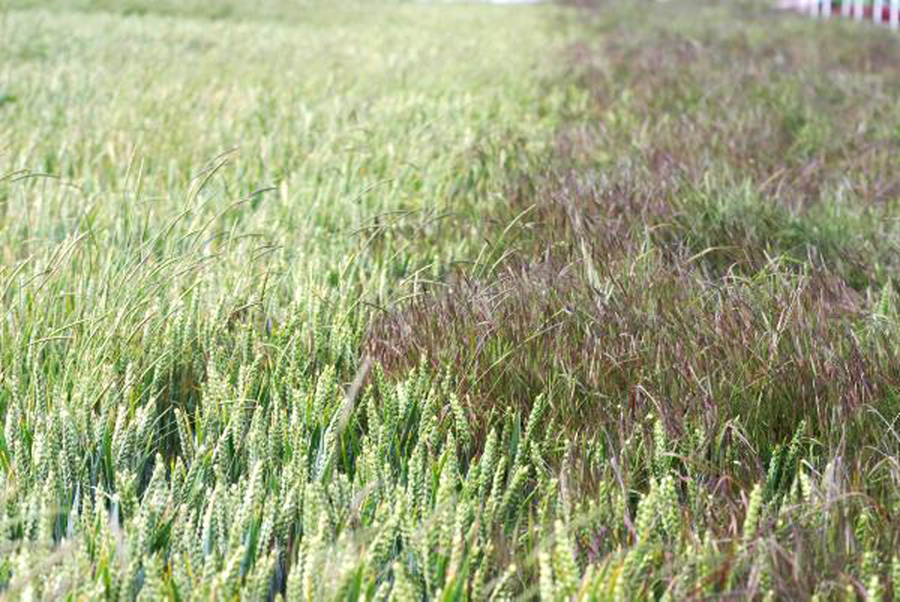 Broadway Star is the perfect solution for brome, a growing problem in winter wheat crops, leading to yield losses of up to 40% where infestations are severe.
Research by Teagasc on 18 brome populations, collected randomly across the main south-eastern tillage counties, showed increasing tolerance or early stage of herbicide resistance evolution.
However, the research showed that Broadway Star when applied at the full rate of 265g/ha was effective on all 18 populations.
Chris Maughan stressed the importance of spraying brome before it passes the tillering stage – ideally at GS24 and before GS30.
"Active growth is also important. A minimum soil temperature of 8oC at 10cm a couple of days before and after application is required for good control," he advised.